Copyright © John Smith, All Rights Reserved.

How should you and I respond?
How should the Church respond?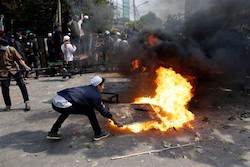 "In the last days lawlessness will abound, the love of many will grow cold."
Matthew 24:12

Never lose sight of the fact that Satan is a liar and the father of lies.
Be very careful what you believe.


Be encouraged
"He who sits in the heavens laughs: the Lord holds them in derision" Psalm 2:4 (click)


The year is 2021
WHAT on Earth . . . is going on? (click)




Are we caught up in
Our Western Privilege (click)



Do you think you are Ready?
Perform a "Preflight Check" and find out (click)



What threatens the Church today?
Why do we need to be concerned?

Our world is being torn apart by intense opposition to our traditional Biblical and moral values.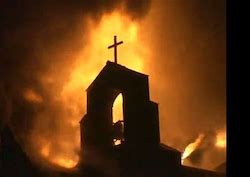 Anti-Christian Teachings
The rise of Satanism
Mass deception
Increase of immorality
The falling away of the church
An overwhelming resurgence of Socialism
Planned takeover of Islam
Anti-Semitism
The Climate Change agenda
Depopulation agenda
China's plan to rule the world
War and rumours of wars



The question is
What do we as the collective body of the Church do? (click)