This Website Is Prayerfully Designed to Inform - Inspire - Encourage & Equip You
For the Immediate Return of Christ
The Prophetic Time Clock Is Ticking . . .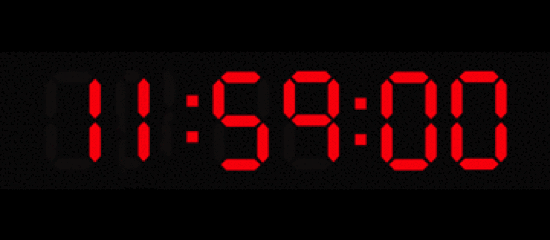 Copyright © John Smith, All Rights Reserved.

Today, when the world seems to be falling apart
And all that we trusted in is crumbling
Where do we turn, who can we believe
Is there something - anything that we can do to secure our future?

The answer is Emphatically YES!


"Behold, I am coming soon, and My reward is with Me,
to give to each one according to what he has done."


It is true that nobody can know the hour of Christ's return but Jesus instructs us to watch for the Season of His return.

He said, "Now learn the parable of the fig tree: when its branch has become tender and puts forth leaves, you know that summer is near: so, you too, when you see all these things, recognize that He is near, right at the door."

Christian Bible: Matthew chapter 24:32

We are not talking about doomsday or the end of the world here - this is the promise of the rapture of the church and is Very Exciting for all who know the Son of God


Rejoice!
He is at the door . . . Everything is in place

ON THIS SITE YOU WILL DISCOVER THAT EVERYTHING IS IN PLACE FOR THE RISE OF THE ANTI-CHRIST WHICH SETS THE STAGE FOR THE RAPTURE!
(When the followers of Christ are caught up into heaven)

HANG ON FRIENDS, HE IS NEAR - EVEN AT THE DOOR!

The Nation of Israel Reborn - The Third temple being built - One World Religion being formed - One World Government taking shape - False Christs are here - Anti-Semitism increasing - Rising Oceans - Volcanoes - Earthquakes -Violent Storms - Flooding - Lawlessness abounds - Mass Deception - The entire planet is bracing for war - Signs in the Sun, the moon and the stars - Preparation for the mark of the beast.

Yes, God does want you to know the season of Christ's return, which is why over a third of the Bible is dedicated to knowing the future.

Click on the Topics Below to see how close we really are and to prepare yourself for what is about to transpire