Copyright © John Smith, All Rights Reserved.
Today's News: Expect the Unexpected!
Copyright © John Smith, All Rights Reserved.

Entwined in all the bad news there is good news
This is not a time for giving up . . .
Pray diligently for our persecuted brethren
And watch the Lord at work!
The Anti-Christ is on the rise and there are more Christian leaders and believers imprisoned or persecuted all over the world than ever before in history.

Our brothers and sisters in their tribulation are comforted by this one hope . . .

You believers in free countries are praying for us!
Conservative & Christian News Sources
Fake News or . . . Actual News
It's your choice.
Take time to search, the truth is out there!



In the last couple of years I doubt I could count the number of times someone has said to me, "Oh, I never watch the mainline news anymore, you can't believe a thing they say!"

I am not here to tell you what news stations to follow but I do want to provide some of what I've found to be trustworthy, enlightening, sensible and reasonably unbiased independent , conservative and Christian news sources.

Strangely enough you will find that, across the world, liberal and leftist news sources will tell you the same story. But almost always you find that the independent and conservative news sources report quite a different view of that story.


Why do you suppose that would be?


I'll leave that up to your own research to decide, but you might want to check out who owns or supports those news stations. It will open your eyes.


Below are a few alternate, conservative and Christian News Sources


On the news sites listed below you will find interesting articles and challenging views.

Not necessarily endorsed by Behold His Coming.org

There are many more Conservative, Alternate and Christian news sources that have great journalistic capability with a high degree of honest reporting. Get online, do the search it will surprise you what the mainline news services are not telling us.




The Prayer of a Righteous man is powerful and effective. James 5:16 - 18

Psalm 107 reminds us, "Then they cried out to the Lord in their trouble and he brought them out of their distresses.

Israel:


Pray for the freedom and the awakening of Israelis as they suffer intense opposition to their rights and freedoms. The government is using this pandemic to force people to take the vaccine against their will.


See this recent report: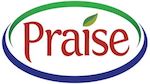 Thank the Lord that 36 more Christian prisoners have been released in Eritrea. Some were taken from a prayer meeting in March.
Please pray for the 12 men who are still being held.
PAKISTAN:


Remember Pastor Zafar Bhatti who has been in prison since 2012. The appeal hearing is April 15th on a blasphemy conviction. Please pray that God would overrule and set him free.
MALAYSIA:


Pray for the Christians in Malaysia.
Pastor Raymond Koh and others have been abducted by police special branch and not seen again. Sharia law is being extended, many believers are considering fleeing the country.
Indonesia:


Pray for the Christians in Indonesia.
On Palm Sunday, suicide bombers detonated explosives in a Christian church in Indonesia. (AClJ)
Mosambique:


Pray for the Christians in Mozambique…
ISIS or locally named al-Shabab in a fresh wave of extremist violence, have killed over 2600 people since 2017. Killing, rape and even beheading children. This has caused nearly 670,000 persons to be displaced by Islamic extremists within northern Mozambique.
Reported by US State Department & UN Reports.
India:


Armed Hindu extremists disrupt church services, beat congregants and pastors in the Aliraipur District.
Pray for pastor Vasunia, charged for forcible conversion under a new Indian anti-conversion law. Pray for courage and a good witness of those who continue to meet and worship together.
March 9th.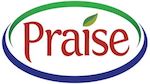 Russia's opposition leader, Alexei Navalny has denounced atheism and professed faith in God at a court hearing in January. Navalny was poisoned by the Russian government and spent time recovering in Germany. Navalny remains in a Russian prison for the next three years and he needs our prayers for survival.

Russian evangelical leaders are also being heavily persecuted by the present oppressive regime. Moscow persecutes all Protestant churches.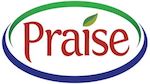 Two Christian prisoners in Eritrea have been set free and since August 2020, 150 prisoners have been set free, some after more than a decade in prison. There are still nearly 200 Eritrean Christians imprisoned.

(Source: Release International)
March 3rd.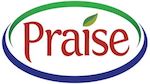 for their release.
LAGOS, Nigeria: 279 School girls were released by armed militants. They were between 11 and 17 years old as reported below.

February 26, 2021


LAGOS, Nigeria (AP) — Gunmen abducted 317 girls from a boarding school in northern Nigeria on Friday, police said, the latest in a series of mass kidnappings of students in the West African nation.
Our great concern for the church is what God warned us of in the Bible


In Matthew 24:24 Jesus warns us, "False Christs and false prophets will rise and show great signs and wonders to deceive, if possible, even the elect."

There seems to be a lot of that going around today: Can we even believe the news media?

Unless we as Christians prepare ourselves for these difficult days ahead, we will also fall victim to deception. This means spending more time with the Lord, more time in prayer and more time in the Word.
The United States needs our prayers and support

Please pray for an end to the anarchy that is sweeping the United States. Please continue to pray that
truth would prevail.
Pray for the protection of their freedom and the Constitution that is currently being shredded. Pray also that the Deep State will not be successful in drawing the country into Socialism and then Communism.

Pray for their liberty.
Widespread Ungodliness


There are things going on in our governments today that, if allowed to continue, MUST bring about God's judgment upon our land. Watch what is happening, pray that God will raise up a mighty standard against the flood of evil coming upon us.
Be aware of ungodly rulings being put forth by government.
Be aware of the rise of Socialism, Communism and of anti-Semitic and anti-Christian movements. Be aware of trends in our country and government that are diametrically opposed to the laws of God.
Nigeria:


March 21st. radical Islamic gunmen murdered 137 people, including 22 children. (AclJ)

Fulani militants and Boko Haram have continued their killing spree in north and central Nigeria.

This year so far, over 2,200 Christians have been murdered by Islamic radicals and their homes and churches were destroyed.
Please pray for an end to this senseless killing.
Pakistan:

Defend dying Christians in Pakistan.
Pakistan has been listed as one of the most pernicious persecutors of Christians.
Pakistani Christians are tortured, raped, and burned alive. Some are falsely accused of blasphemy and sentenced to execution by hanging because of their faith.
Others face mob violence and governmental abuse and injustice.
This deadly barbarism – this monumental injustice – must end.

Pray for the immediate release of pastor Zafar Bhatti in prison since 2012 with a blasphemy conviction.

God is the God who opens prison doors!
Israel:

Israel is at war every day with anti-Semitism across the globe. Daily, they are bombarded with attacks from Hamas, Iran, and Palestinian militants. They are at war every day with Liberal, left wing media across the world who would see them destroyed.

God tells us to pray everyday for the peace of Jerusalem. The Christian church is being coerced into believing that Christians have replaced the Jews in the kingdom of God. This is called Replacement Theology and is absolutely wrong. God is not yet finished with Israel and the Jews. Read Isaiah 30:18-26; 41:8-20; Jeremiah 33:1-26; and the book of Revelation.
China


The Chinese authorities have stepped up their persecution of religions and have imprisoned thousands of Christian and Muslim believers.

Authorities have banned all online services and officials have also accelerated their programme to remove and demolish crosses from church buildings, according to Release International partner ChinaAid. Pastors have also been detained for organizing online prayer meetings.

There are millions of Christians in China and the persecution only makes the church grow faster. Pray for their strength and protection.

What you need to know about China Today


Population, 2,695, 000,000

9.596,960 sq. km. China is the worlds third largest country

Shanghai is the largest city with 22,315,000 people

Chinese Government is Communist

President Xi calls it "Socialism with a Chinese character.

Active military, 2,035,000
Reserve military: 510,000
Paramilitary 1,500,000

China really has no natural enemies! Nobody is interested in an assault against China, YET, study reveals that China is expanding its military at an unprecedented rate. It now has the world's largest navy and plans to double its nuclear arsenal.

For many years China has been buying gold and precious metals when most countries, including Canada, are divesting themselves of these "hard assets." Precious metals, especially gold is needed to sustain a monetary standard. There is speculation that China is posturing on the world monetary market ready to take over the American dollar as the standard in the event of a complete global financial crash.

Is China planning a world takeover? You be the judge!
US admiral says

Chinese military activity is rising in S China Sea. Rear Admiral James Kirk tells us, "We're seeing larger number of aircraft, larger number of ships available to the Chinese military being utilized on a daily basis. So the capacity has clearly increased," (
Financial Times article
Feb, 9th, 2021, Demetri Sevastopulo & Kathrin Hille)

It is not an exaggeration to say China is the greatest long-term threat to the U.S. way of life, but China also poses the greatest challenge to the Defense Department, DOD's policy chief said.


www.defense.gov/Explore/News Sept, 23, 2019 Terri Moon Cronk)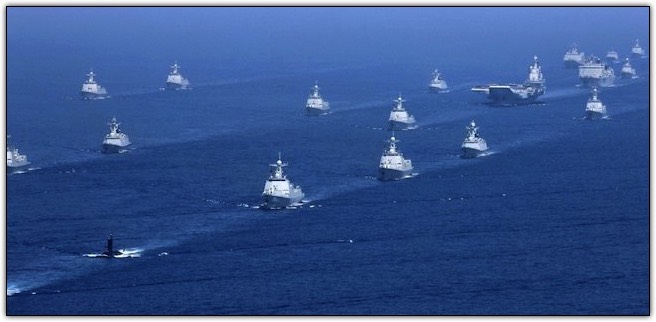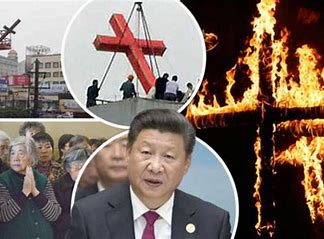 Church Crackdown


'Digital authoritarianism is a growing challenge. The Chinese Communist Party has hundreds of millions of face-recognition cameras all over China. They keep watch over every street corner, from the four walls of church buildings and even from pulpits.'

Online worship or prayer meetings – a lifeline for the rest of the world during lockdown – have been banned.

Many churches have been ordered to tear down the crosses from their rooftops and lawyers who try to defend the right to display the Christian cross have been disbarred and even abducted. Parents are no longer allowed to take their children to services, the Communist Party flag has to be openly displayed, and pastors are required to pledge in writing their absolute loyalty to the Party and the ideology of President Xi Jinping.


Religious Persecution in China


Hundreds of Christians and other religious minorities have simply disappeared in China

Christians see 'alarming' trend worldwide as China builds 'blueprint of persecution ~ China's God is the state.

Chinese Tech Company Huawei Invents 5G Network
but leaves backdoor open for security from China!

Chinese 5G technology is designed to transmit huge amounts of data instantly, and deploy vast networks of surveillance cameras and facial recognition software. While dozens of countries around the world plan to adopt the innovation, human rights advocates and the U.S. are sounding the alarm. Nick Schifrin reports as part of "China: Power and Prosperity," with support from the Pulitzer Center.
Beijing is using a "Trojan horse
strategy to gain influence in "many parts of the world."

"They penetrate the economies, they buy up everything they can, pay off everybody they can...get a chokehold on the economy as much as they can and then make demands for the behaviour of the government,"
(James Jones, a former U.S. national security advisor.)
(www.cnbc.com/2020/01/13/ Jan 13th, 2020, Abigail Ng)
A glimpse of Marxist and Communist ideology

Quotes from:
Mao Zedong
"All political power comes from the barrel of a gun. The communist party must command all the guns, that way, no guns can ever be used to command the party."

"Everything under heaven is in utter chaos, the situation is excellent."

"Communism is not love. Communism is a hammer which we use to crush the enemy."

"The young people are the most active and vital force in society. They are the most eager to learn and the least conservative in their thinking. This is especially so in the era of socialism."

"We should support whatever the enemy proposes and oppose whatever the enemy supports."

"To read too many books is harmful."

(www.azquotes.com/author/16154-Mao_Zedong)

Karl Marx
The theory of communism may be summed up in one sentence: Abolish all private property. The communist manifesto 1948 (Karl Marx)

Joseph Stalin
"God is on your side? Is he a conservative? The devil is on my side, he's a good communist. " (Joseph Stalin)

By May, 1st. 1937, there should not be one single church left within the borders of Soviet Russia and the idea of God will have been banished from the Soviet Union as a remnant of the Middle Ages, which has been used for the purpose of oppressing the working classes. (Joseph Stalin)

Ayn Rand
Capitalism and its parliamentary form of government must be destroyed to bring in socialism and then communism. (Ayn rand)

Communism is a religion that is inspired, directed and motivated by the devil himself who has declared war against Almighty God ( Billy Graham)
The link below is a report from The Gospel Herald


"The Chinese government often views religions, including Christianity, as foreign attempts to undermine its rule, even though there is no evidential basis for such a claim," China Aid reports. "As a result, they often try to suppress religious adherents, and they openly forbid Communist Party members from practicing a religion."

At Behold His Coming.org
We encourage you to be diligent, stay informed and learn all sides of the story before you commit to believing anything.



<<< Left Media - Right Media >>>
Who do I trust ?


What we used to call mainline media stations have now been bought out and controlled by the far left. This is not a bad thing for all of the liberal or left aligned people but it is increasingly frustrating for people with conservative or Christian values. Today you don't have the luxury of watching conservative news sources on television but can resort to the internet. I won't have to tell you how to find liberal or left news stations, they are on the radio and television but for those who would like to hear the other side of every story there are an impressive array of stations for conservatives also. Christians also can find some very good journalism if you search just a little.


Do the research, know the truth, you're freedom depends on it!


When the media says that their information is "Fact Checked" it only means that it has been checked to see if the information agrees with their view!
Ask serious questions about what you see in the news today!
Where is our freedom of speech?
Where is our freedom of peaceful assembly?
Why are our liberties being dismantled.
This movement appears to be the onset of Socialism in our country.
Pay close attention. WE DO NOT WANT THIS!
Socialism always preludes communism.

Copyright © John Smith, All Rights Reserved.